No Gods, No Masters: An Overview of Unfacilitated "GMless" Design Frameworks
Keywords:
Liberation, Anarchism, GMLess
Abstract
Answering the call of social justice movements, in particular Black Lives Matter marches, to critically appraise power structures that shape how we live, role-playing game designers, both in live-action role-playing (larp) and tabletop, have responded by casting a critical lens on the narrative systems that shape how we play. Just as these movements have challenged enduring inequalities that limit the realization of minority members' agency in the public domain, many new games insist that it is not merely troubling content that may give people pause from engaging in the role-playing hobby. Rather, many of these games reconsider the structure of conventional play itself, in which one individual holds asymmetrical power to influence the narrative, echoing other asymmetrical (and even unjust) hierarchies at large in society. These games demonstrate that this central figure is not necessary for evocative play and a group's imaginative capabilities. Games without a Game Master, "GMless'' games, often aim to expand avenues of creative input and liberate a table from the aegis of a single member's directorial aesthetics. This essay claims that social justice movements have had an influence on the outpouring of GMless game designs in the last half-decade. Further, this essay identifies several conventional responsibilities associated with the role of the Game Master, illustrating how a variety of published GMless designs in both, larps and TRPGs, reimagine, remix, and reincorporate these responsibilities, making possible more egalitarian and—for many—more welcoming roleplaying experiences.
Downloads
Download data is not yet available.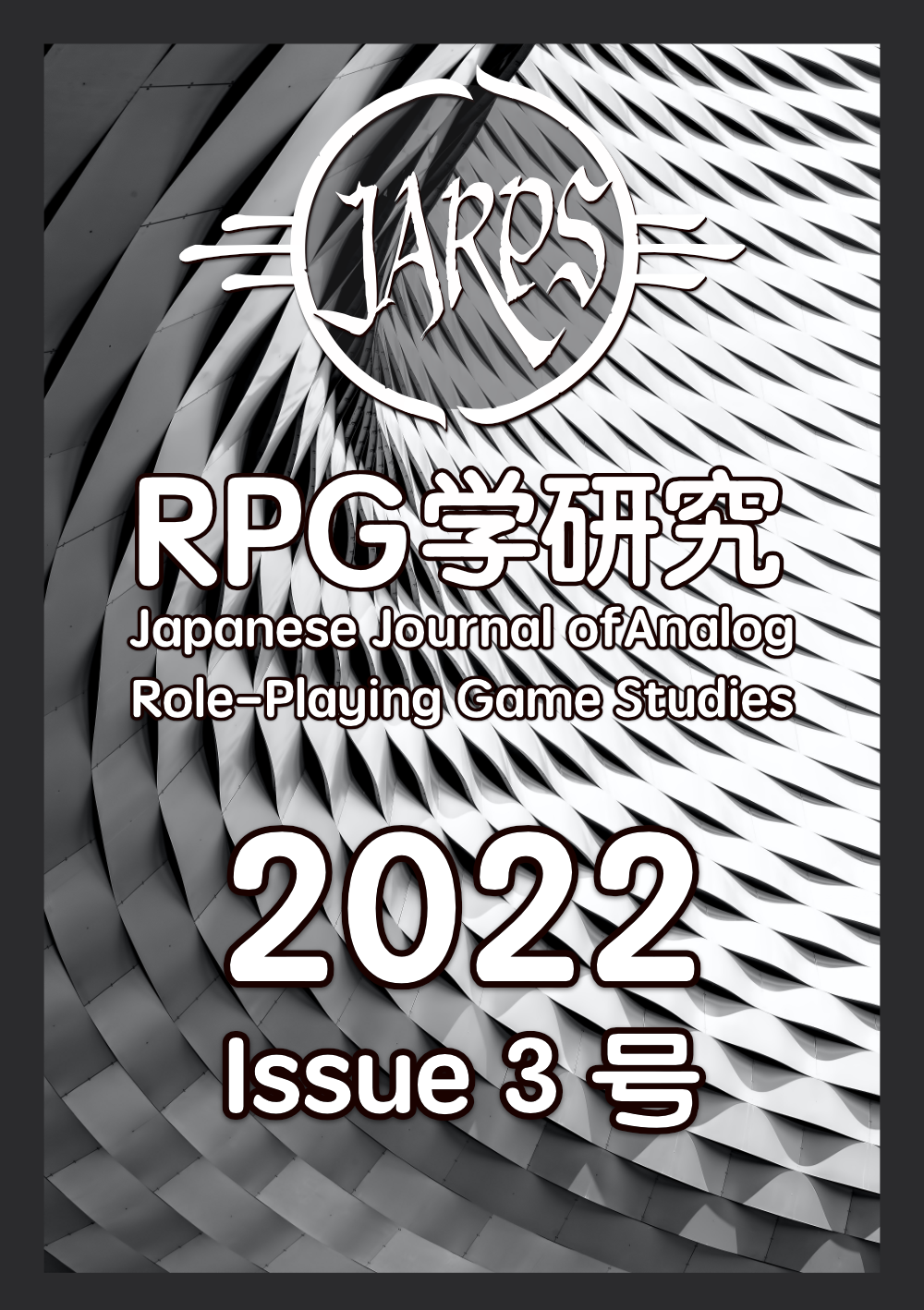 License
Copyright (c) 2022 Ben Bisogno
This work is licensed under a Creative Commons Attribution 4.0 International License.