About the Journal
This is the home of the Japanese Journal of Analog Role-Playing Game Studies (JARPS; ISSN: 2434-9682), a bilingual academic journal about table-top role-playing games and live-action role-plays in and from Japan but in a global context.
Current Issue
No. 1 (2020): Emotional and Psychological Safety in TRPGs and Larps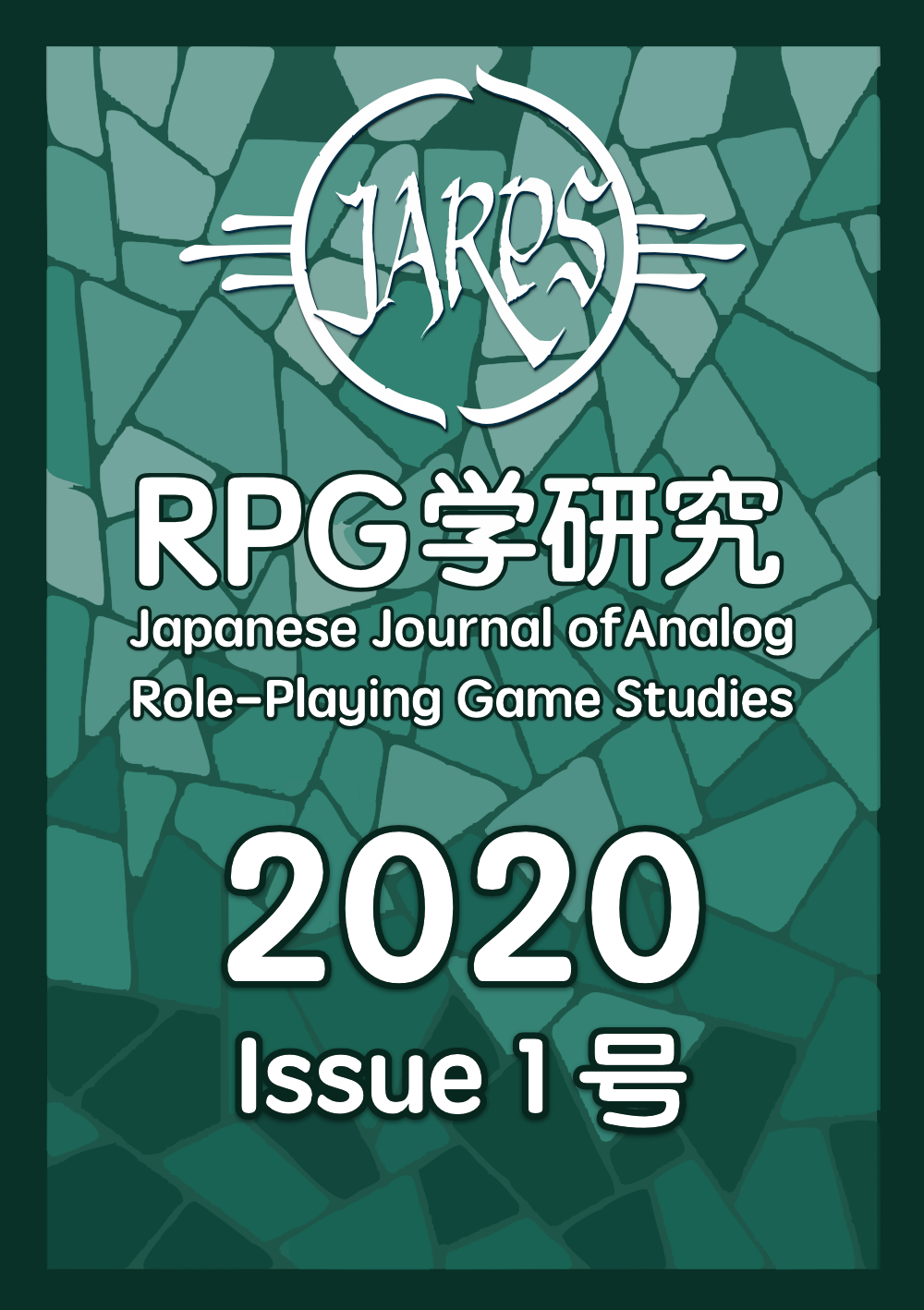 Physical safety has played an important role for larp practices worldwide, especially concerning boffer-weapons. The introduction of a safety seal by the Japanese larp association CLOSS, directly after larp increased in popularity in Japan, attests to the concern about bodily harm. Recently, the attention is moving towards questions of emotional and psychological safety: Pre-game workshops, post-game debriefings, and various calibration tools have become a cornerstone of Nordic larp discourse but also in other regions and fields of role-playing. This first issue of the journal seeks to link the mostly English-language discourse to related concerns in the Japanese context and extend the discussion to table-top/talk role-playing games and other connected practices. The need for a safe environment to immerse oneself into a role-playing game requires continued interrogation, especially considering the increasing trend of pedagogical and applied forms of role-playing game practices.
View All Issues