About the Demand for Online, Short-Time Voice Sessions of "Golden Sky Stories: Heart-Warming Role-Playing Game"
(Japanese only)
Keywords:
short-time scenarios, voice sessions, Yūyake Koyake
Abstract
The outbreak of new coronavirus infections has led to the widespread use of online sessions, which in turn created a demand for voice sessions conducted online. This essay discusses an online questionnaire survey that confirmed this demand for voice sessions using the example of Fushigi Mononoke RPG Yuyake Koyake (Heart-Warming Role-Playing Game Golden Sky Stories). Players especially seek "short-time scenarios" held on weekday evenings after work or household chores. This author hopes that in the future, more scenario writers will share methods to create such easy-to-play "short-time scenarios" and that the number of such scenarios will increase.
Downloads
Download data is not yet available.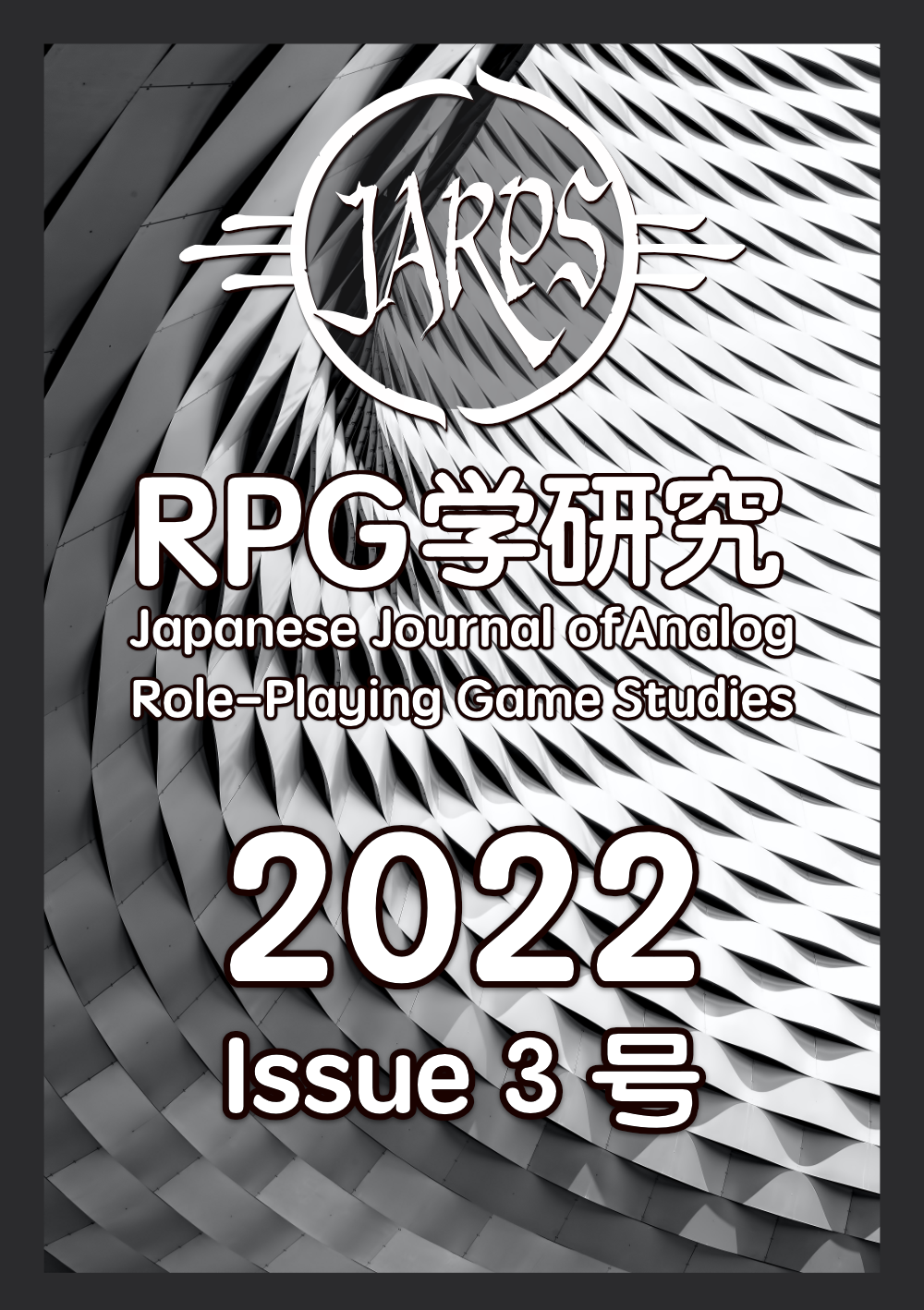 License
Copyright (c) 2022 Miho Takeno'uchi
This work is licensed under a Creative Commons Attribution 4.0 International License.