Online Larps in Japan
Keywords:
online larp, Japan
Abstract
This short note provides a brief, abridged overview of online larps and web-larps organized by Japanese larp organizations since 2019. Especially during the pandemic, many larpers in Japan experimented with online formats.
Downloads
Download data is not yet available.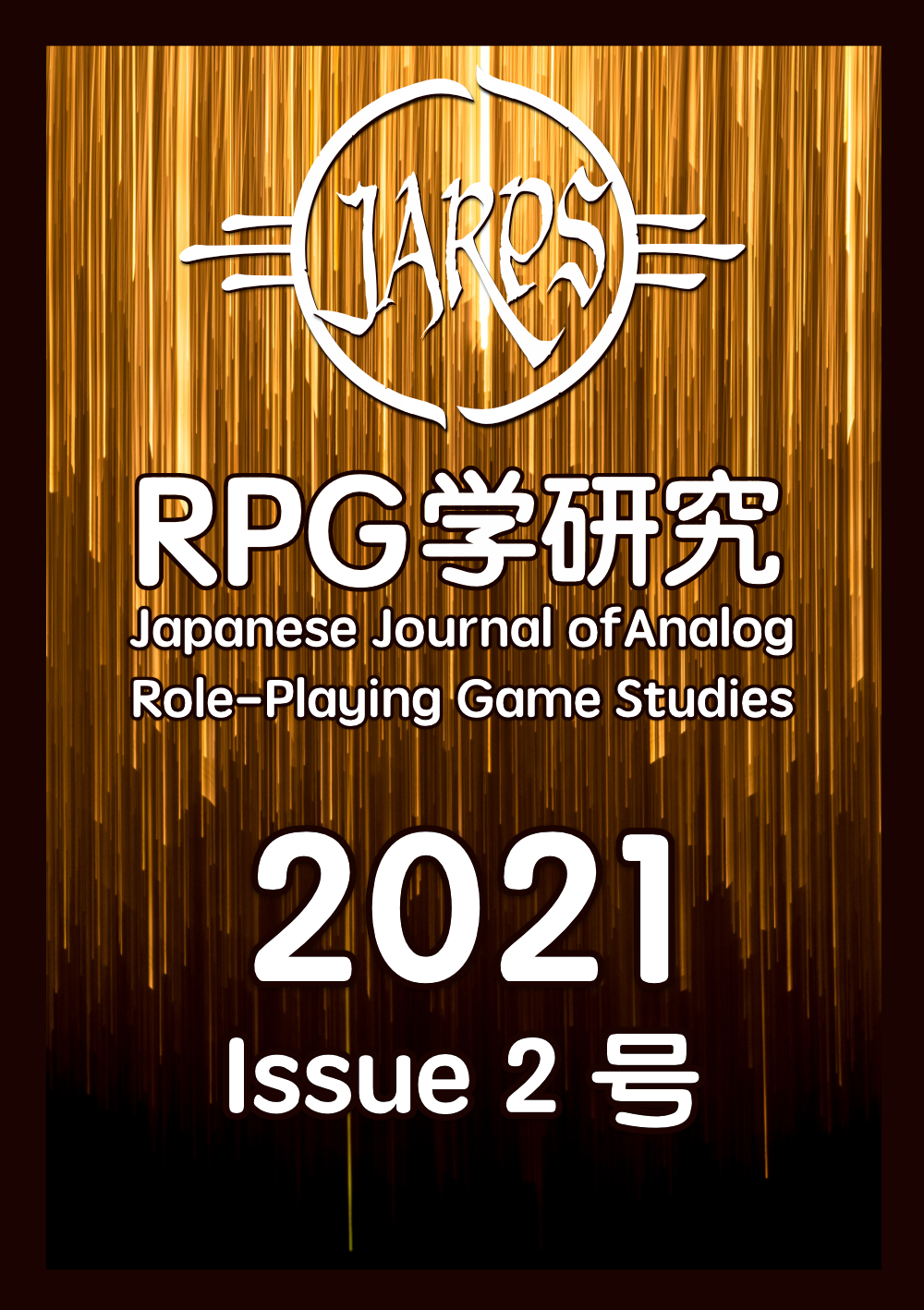 License
Copyright (c) 2021 CLOSS
This work is licensed under a Creative Commons Attribution 4.0 International License.